Rwanda: Don Bosco Green Club observes Global Recycling Day
Kigali-18th March 2022: On this International Day of Recycling, students at Don Bosco Muhazi TVET school conducted cleaning activities including the removal of plastic bags, the separation of decaying non decomposing waste, tree planting, and discussions on activities that would continue to support their Environmental Protection Club.
This Environmental Club which also promotes the preservation of Rwandan Culture is located at Don Bosco MUHAZI TVET School in Gikomero Sector, one of the rural areas of Gasabo district in the city of Kigali.
The Club brings together young girls and boys who work together to protect the environment, especially working for the protection of Lake Muhazi adjacent to their School.
Commenting on today's activity, the President of this Environmental Club, Mr. Jean Claude said that although they were taking the exams for this trimester, they took the time to reflect on the various environmental activities that can enhance their role in the management of the school's ecosystem.
He added that they are planning to strengthen their Club so that it can have activities that will help other schools that want to have a more efficient Environment Club in the campus.
He goes on to say that in general, the environment is the key to life on this planet. "So, on this day of Recycling we are working with the world as a whole to reflect on the importance of the environment to us and how waste can be used to make other materials or products such as natural fertilizers among others." he said.
Global Recycling Day, celebrated on March 18 every year, is a recycling initiative that encourages us to look at our trash in a new light.
This year, through Don Bosco Green Alliance (DBGA), the Salesian institutions are called upon to reflect on how the wastes or leftovers can be turned into valuable things.
The Salesians institutions can do their part to celebrate this important day and spread awareness on this sixth important resource which is Recycling.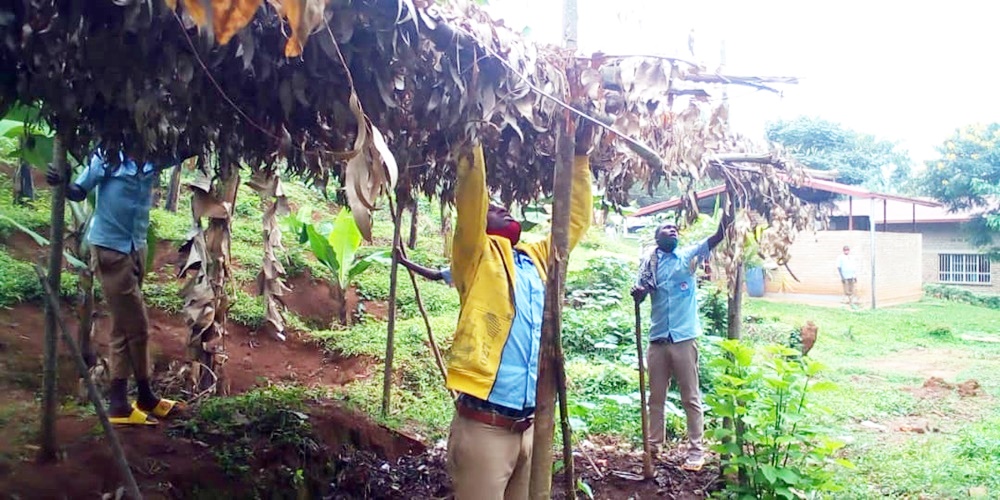 So, DBGA invites the Salesian institutions to plan a host of activities and celebrations during the month of March and April in recognition of Global Recycling Day. These events will all help in raising awareness on using our resources judiciously, the importance of recycling, and the ways in which we can turn 'waste' into a valuable resource.