New Manual developed by DB Tech Africa to strengthen Don Bosco Pedagogy in Modern days
In the Month of September, 2022,  Don Bosco Tech Africa, interacted with youth ministry delegates from the salesian provinces in Africa and Madagascar.  The Interaction was held in Kigali with the presence of all delegates.
In an interview with Brother John Njuguna, Don Bosco Tech Africa Deputy Director said that the youth Ministry delegates were offered with the manual that was developed by Don Bosco Tech Africa with the focus on the special  pedagogy inspired by St. John Bosco, which must relate with education context in the 21st century. 
"So our intention is that we take the youth ministry delegates through the manual, they understand the structure of the manual, the rationale behind the manual, and we expect them to go down to the provinces and use the manual in training the different people who collaborate with the salesians in their mission, and especially on the education mission." Brother Njuguna said.
"So there was this one who was developed on the background that we have a lot of salesians,  People who are working with the salesians, who are not aware of the spirituality of Don Bosco, or maybe the motivation of Don Bosco to initiate this educational movement. We also look into the issue where the majority of lay collaborators as well, are not aware of the pedagogical trends in the modern world. And we would like to come out and be able to use the modern pedagogical approaches when they are training the young people." He explained.
Brother Njuguna noted that the shared manual is divided into three parts. 
He said "The first part is the other life of Don Bosco. The second part is on his pedagogical choices and strategies. And that the third part of the manual is relating to the pedagogical strategies for the 21st century."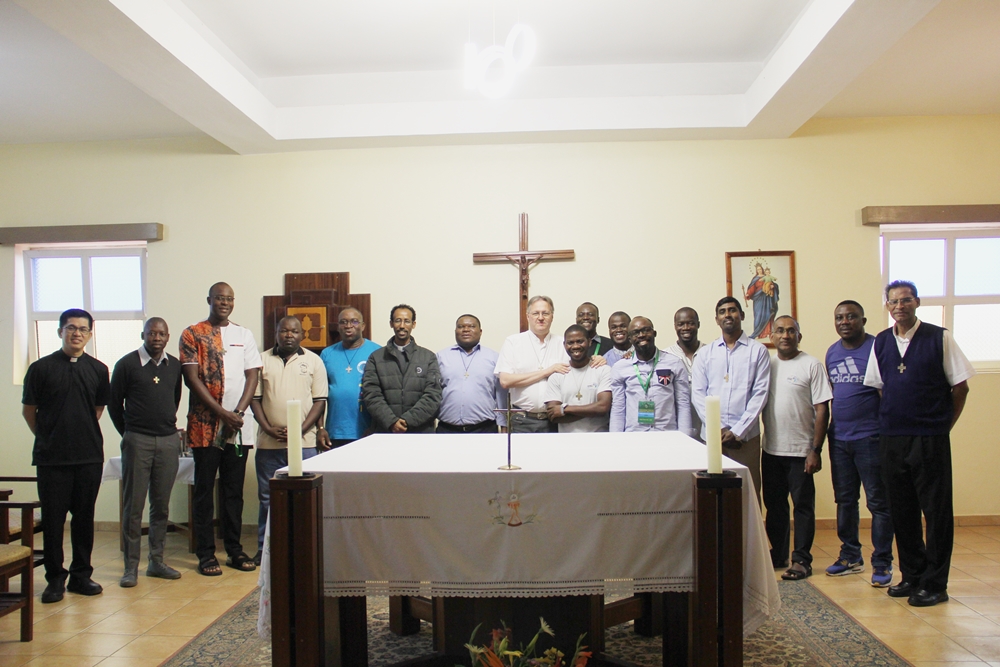 "They will be able to use the manual in order to enhance the learning outcomes among the young people on the one hand, people are given that kind of an ambient, we are quite sure that they are going to be well prepared in order to be inserted into the job market or into the society and hence be able to live a worthy livelihood that and enhance their dignity." He added.