Rwanda: Local administration inspired by the skills of the young people at DON BOSCO MUHAZI TVET School
Young people from Don Bosco Muhazi TVET school which is located in the Gikomero sector of Gasabo District have inspired local leaders as they showcase what they are able to do, thanks to the practical skills gained from Don Bosco TVET education.
On January 26, 2023, DON BOSCO MUHAZI Vocational School participated in an exhibition organized by the Gikomero sector as part of the tax week in the City of Kigali.
The opening ceremony of the exhibition was led by the director of taxation in Gasabo district and the officials of Gikomero sector including the representative of Rwanda Defense Forces, National POLICE, local leaders and local community.
Mr. NIYIGENA Jean d'amour, a Job Service Officer at Don Bosco MUHAZI TVET School said that participating in the exhibition with the students has been an eye opener for them to hear from the visitors at the exhibition while at the same time preparing for the competition in the labor market.
He said, "The students are very happy with this exhibition as what they have made with their own hands have been bought by participants in the exhibition."
He added that this has increased their confidence and they feel that everything is possible and they can do even more.
"They have gained experience and I believe that in the coming days we will receive more students who will come to learn practical skills in our DON BOSCO MUHAZI Vocational School" He said.
Mr. NIYIGENA expressed special thanks to the school's partners, ACTEC, Don Bosco Tech Africa and various private companies that provide students with internships and jobs.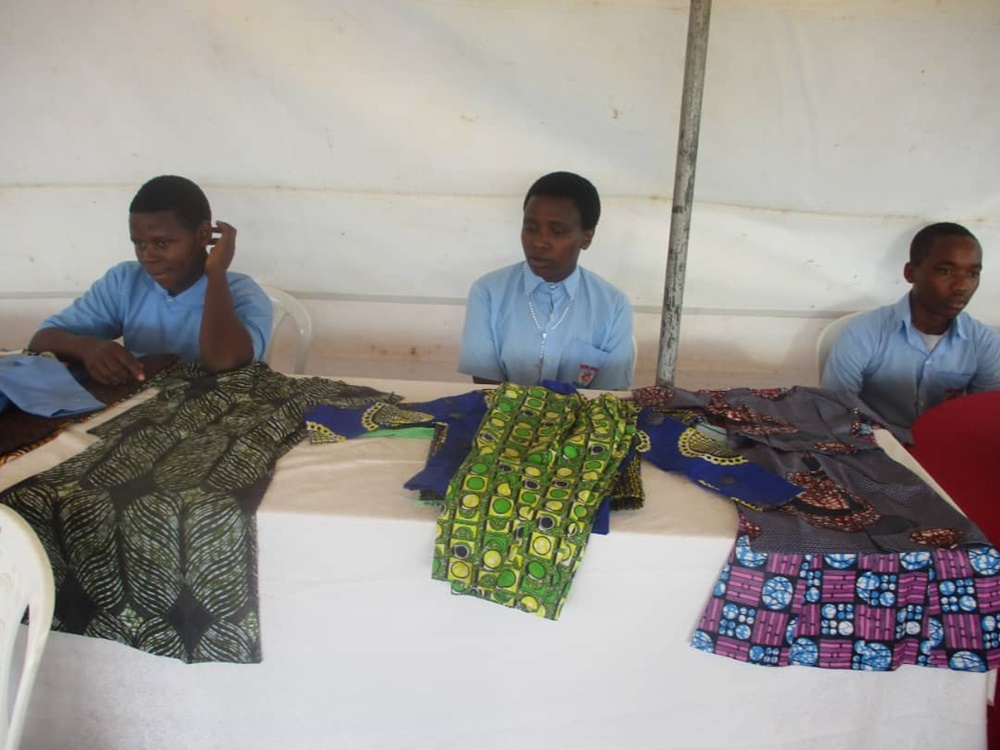 During the exhibition, DON BOSCO MUHAZI TVET School showcased various products including tailoring, culinary, agriculture and animal husbandry products.
Although the students are happy with this fair, they say that it was a short time, so they see the school ready for a fair that would help them to know the needs of the labor market and the needs of consumers so that when they finish their studies they will be able to start their own business.
Don Bosco Muhazi TVET Schools is one of the few schools that provide technical education to mostly vulnerable young people from poor backgrounds.
However, the youth at Don Bosco Muhazi are committed and perform well at the workplace.