Rwanda: JSO Team meet over students' performance
On Tuesday ,27th December 2022, Don Bosco Job Service Office (JSO) held an exchange meeting with the aim of discussing the daily work of JSOs, the way of improving their performance and planning for the next year 2023. 
Speaking at the opening session, Father UFITAMAHORO Servilien, Provincial Economer and PDO Director commended participants for their attendance and went further by explaining the reason being of the meeting and the expected results.
 He said, "We really appreciate your work, you are doing everything you can to ensure that the students get internships".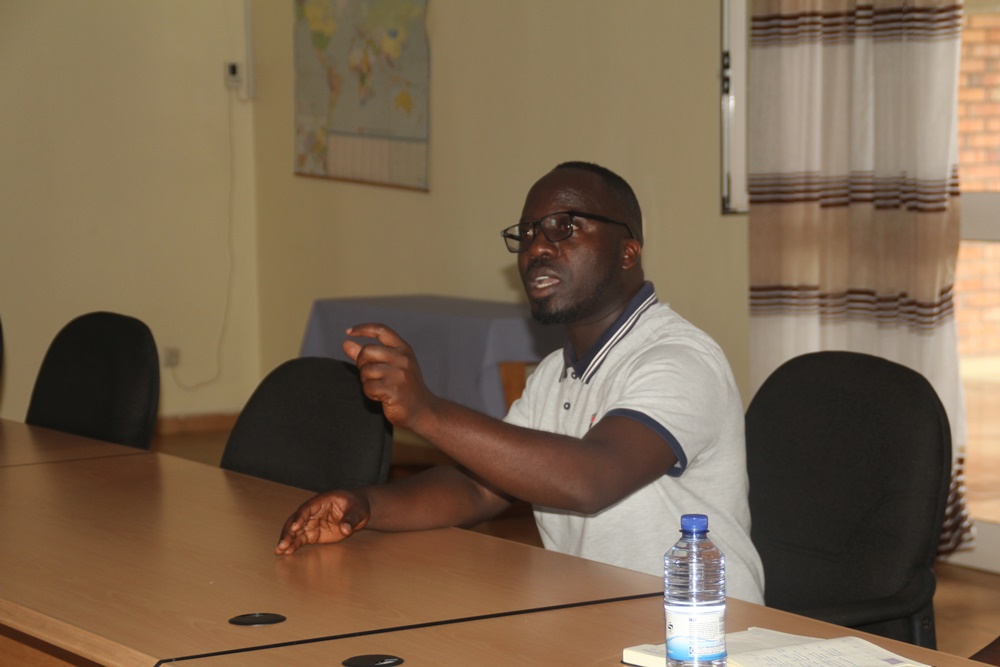 He asked them to work together as a team and share a common thread, learn about their responsibilities and improve their daily work.
He added that the meeting is a good opportunity for people to sit down and review what they have done and what hasn't been done and work together to find ways to do it well.
Dominique UWARUGIRA, the Head of the JSO Team in Rwanda, told them that they should be an example, be friends of the students so that they can know what they think and it will be easier to give them advice.
He added that the Morning Talk will help them to get the message they want to give to the students at the same time, so they should prepare it well.
The JSOs were pleased with the advice they received and are determined to do what is necessary to fulfill their duties.
They have at the same time expressed certain wishes: they would like to be facilitated in transport and communication to be able to follow up on the students in their deployments: internship and jobs
As of today, Salesians Don Bosco have 3 TVET schools located in Rwanda. Each Salesian TVET has a JSO (Job Service Office)