Don Bosco Muhazi TVET School sets to upgrade Professional Training, thanks to ACTEC-MUHAZI Project
In December 2021, ACTEC announced the good news to the Salesians of Don Bosco of the Africa Great Lakes Province that the Belgian government has agreed to fund various projects that ACTEC will undertake for the year 2022-2026.
In these projects which will be funded by the Belgium Government through ACTEC, there is a capacity building project for Don Bosco Muhazi technical and vocational training school in Rwanda.
ACTEC is a Belgian NGO created in 1982 with the aim of strengthening the role and autonomy of disadvantaged people through learning a profession.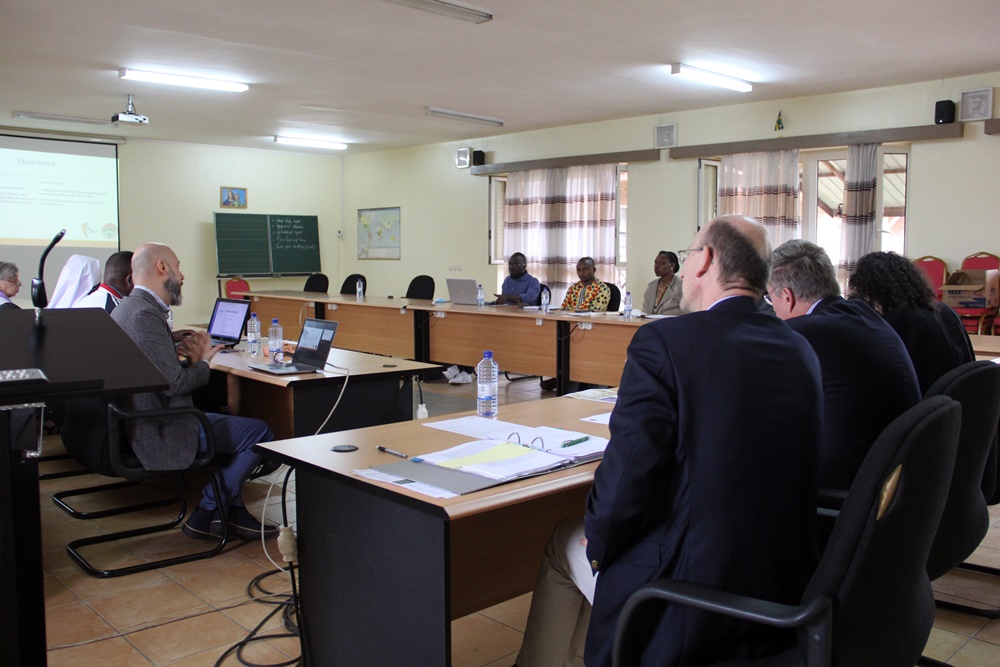 On Friday, February 25, 2022, ACTEC administration and Selesian administration visited Don Bosco Muhazi TVET School to jointly assess the current state of education offered to vulnerable young people and to listen to the aspirations of DON BOSCO MUHAZI Educational Community in order to obtain enough ground information from where the project will take place.
This is good news for the Salesians, the educational community and the young people who are trained at this school as well as those who will enroll in other future academic years. Normally this school has challenges which hopefully will be solved thanks to this ACTEC-MUHAZI project.
Some of them: the lack of student-friendly classrooms where some students use two house-like containers as a class. During the rainy season, the class must stop. For the Salesians, the project will provide a solution.
After visiting the school, on Saturday February 26, 2022, the ACTEC team had time with the Salesian Office of Planning and Development and the Don Bosco Muhazi administration to put the final touches on funding priorities so that the project could start in the near future.
They exchanged ideas on project coordination, financial management and reporting, among others.
Above all, we cannot forget those who have supported and still supporting the education of vulnerable young people at Don Bosco Muhazi and of course Mrs Thérèse Watripon, Cooperator and Father Danco, Salesian missionary whose work in this school has brought hope to young people of this rural area.
The five-year project includes construction of new classrooms and renovation of the existing classrooms, capacity building for trainers, Promotion of ICT, promotion of environmental and cultural Club, introduction of new modules to be launched at the center, state-of-the-art training equipment, student development and literacy, among other aspects that will be touched during the project implementation.
Don Bosco Muhazi TVET School is the Salesian Technical and Vocational Education and Training Center which mostly offers education to the Disadvantaged Youth and those who have not had the opportunity to continue their secondary education due to Poverty.
The school is located in Gikomero sector in Gasabo District in the City of Kigali. Our Media Department is preparing a detailed story on this good news.