Partnership: ACTEC's projects director visit Don Bosco Muhazi
On this Monday, October 20, 2023, the projects director Michel Garcia from Belgium was warmly welcomed by the students at Don Bosco Muhazi TVET School.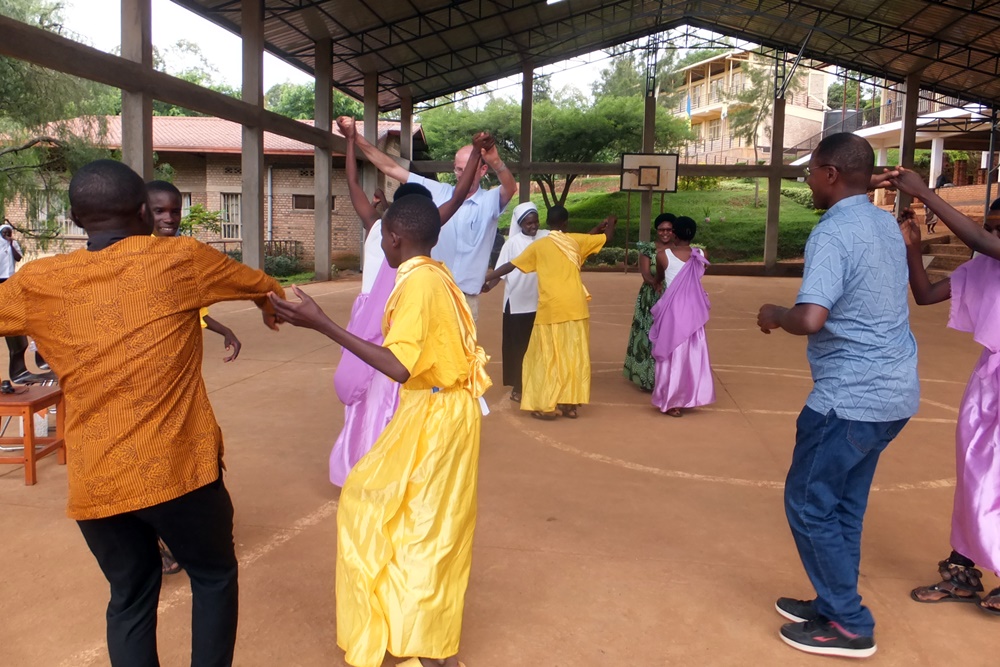 The purpose of their visit was to assess the progress of the project, meet with the administration of the school, the teachers and club's representatives to discuss about activities, results, bias and aims of 2024.
Led by the coordinator of the project in the school Jean Claude NDAHAYO , along with Job Service Officer Jean d'Amour NIYIGENA, the projects director inspected all the trades which are usually sponsored by the project within the school and the rooms of the new building from ACTEC project.
Michel Garcia took time to discuss with different groups of people like the administration of the school, the club's representatives and teachers. They presented to him how the activities are progressing and some recommendation.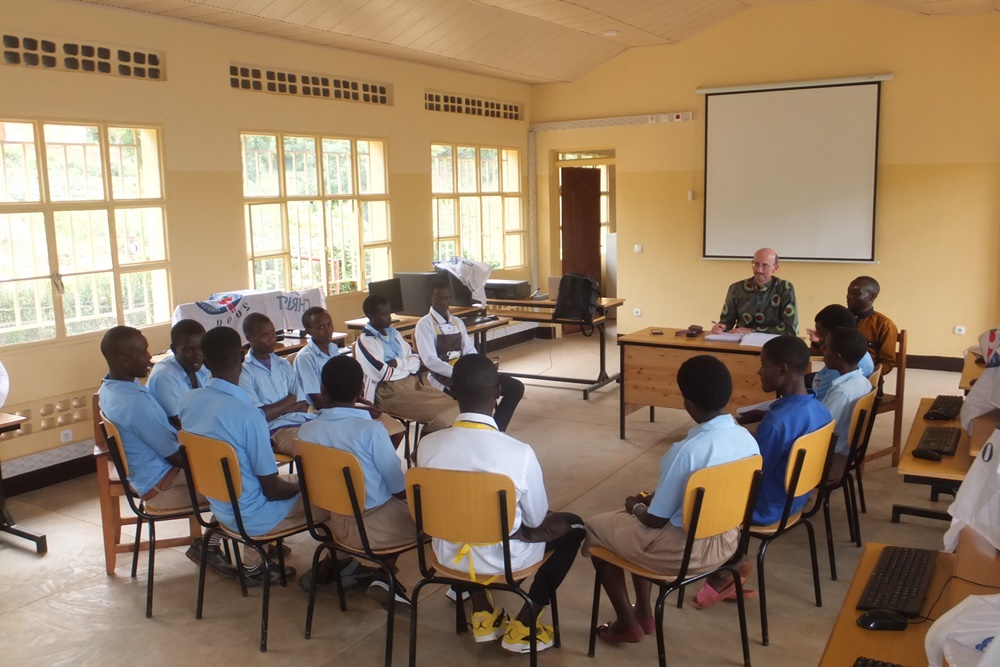 Don Bosco Muhazi's students acknowledged the support of ACTEC activities within the school, for instance different benefits in culinary arts, masonry, tailoring and ICT materials that improved their standard of learning. They promised him to take care the opportunities to become important people in the society.
Father Raymond, the school principal, expressed his gratitude to the ACTEC project, as they didn't focus on students only but also to their teachers as well and many other activities like buildings, ICT room, and renovations. He  advised the students to take advantage from the ACTEC's support because  it is not everywhere they can find such great chance. all they have to do is to stand firm in their studies.
The director of projects, Michel Garcia congratulated how the team at Muhazi as the activities were firmly implemented as planned. He encouraged the students to stay focus on their studies and to become more creative without any limitation. He promised that the project will keep support the school and good things are not yet to come.
ACTEC stands for founded "Association for Cultural, Technical and Educational Cooperation"
its dream is a fair world in which each person has the opportunity to become a protagonist in their own development»
ACTEC and its partner will address the dual challenge of growth and quality through several interventions.
At Muhazi they are in Supporting existing training courses by investing in human resources (teacher training) and material resources (equipment);
The launch of 6 intensive training modules to complement existing vocational training; The construction of a new building that will provide better learning conditions for the students and will house a computer room; and they are also into The support of existing youth clubs (Culture, Environment) and the composition of an Entrepreneurship Club; and then into The establishment of an Employment Office to increase internship and employment opportunities with local companies.